Apart from highlighting the masculine sensuality through something unusual such as wet clothes, my goal is also to stand up the peruvian male beauty. Perú is not only a country with rich culture and history, beautiful scenaries, heavenly landscapes,  fantastic food, etc; it's also full of attractive people physically and spiritually. I invite you to come and discover PERU!
Of course, all models around the world are more than welcome in this page. I am very happy to get some Argentine models inside also.
I'm a peruvian photographer with experience in fashion photography. I´ve travelled a lot working in cruises lines that gave me incredible experiences. Now, I'm gladly running this wet page. As you can notice, I'm always looking for male models specially for a wet photo sessions. To contact me just send me an email:
wetlookmuscle@gmail.com
I'm very proud of this page because, not only is the result of a lot of work and dedication, also is the desire of making an own business with high expectations. I'm happy to work with wonderful and amazing models, as you can see them, they are good-looking, good shaped and sexy guys. I'm glad to be able to show you all the material I have here so you are aware to choose the ones you like more.
The galleries are prepared to be downloaded as soon as the purchase is done, you will recieve instantly an email with a link to download the product. The material offered here is A1, very high quality of pictures and videos due to my marvelous professional photographic equipment (camera, lights, etc.) and my editing techniques.
Finally I need to thank to all of you for taking attention to this page, specially big thanks to my customers who make possible this site exist. It's a pleasure to feel that Wetlookmen is becoming one of the best pages on its gender! Cheers!!
Edu Gphoto.
Aparte de resaltar la sensualidad masculina a través de algo poco usual como es la ropa mojada, mi objetivo también es el de destacar la belleza masculina peruana. Perú no sólo es un país lleno de riqueza cultural e histórica, hermosos paisajes de ensueño, lugares paradisíacos y una comida fantástica; también está lleno de gente atractiva tanto física como espiritualmente. ¡Te invito a descubrir PERU!
Por supuesto, todos los modelos alrededor del mundo están más que bienvenidos en ésta página. Me siento muy contento de contar con algunos modelos Argentinos entre las galerías
Soy un fotógrafo peruano con experiencia en fotografía de estudio. He viajado mucho trabajando en líneas de cruceros que me dieron experiencias increíbles. Ahora, en Lima estoy manejando ésta página. Como puedes notar, estoy siempre en búsqueda de modelos masculinos especialmente para sesiones de fotos mojado. Para contactarme envíame un email a:
wetlookmuscle@gmail.com
Estoy muy orgulloso de ésta página porque no solo es el resultado de mucho trabajo y dedicación, también es el deseo de hacer un negocio propio con grandes expectativas. Estoy feliz de trabajar con increíbles y fantásticos modelos, como puedes ver, ellos son muy atractivos, de muy buena forma y actitud. Estoy contento de poder mostrarte todo el material disponible así puedes escoger por los sets que más te agradan.
Las galerías están listas para ser descargadas tan pronto como la compra sea hecha, tu recibirás instantaneamente un email con un link para descargar el producto. El material ofrecído aquí es A1, fotos y videos de muy alta calidad debido a mi fantástico equipo fotográfico profesional (camara, luces, etc.) y mis técnicas de edición.
Finalmente, necesito agradecerte por la atención puesta en ésta página, un agradecimiento especial y gigantesco a mis clientes quienes hacen posible que ésta página exista. ¡Es un placer sentir que wetlookmen se está convirtiendo en una de las mejores páginas en su género!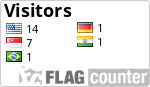 Thanks a lot for your support, your comments, suggestions and concerns!!!